Mars 2022 Reunion
There will be a 2022 reunion in San Diego at the old Bayside. Don Welsh is looking into it, more to follow:
It is a go and the dates will be
September 28-30. & October 2nd.
2022 Reunion Registration Form
Please click here and print it out.
Here is the on-line booking link for your group. We look forward to welcoming the USS MARS. Thankyou for selecting the Holiday Inn San Diego Bayside to host the overnight accommodations for your event scheduled from 09.28.22-10.02.22. Your group code is IAX and your group rates are valid for booking through 08.28.22.

Click here USS MARS to proceed directly to your reservation desk. The group rate is available for three days pre and post event based on room availability via the provided link or contact hotel reservations directly at Holiday Inn San Diego Bayside. Call 1(619) 224-3621, ask for reservations (Ext: 701) or call toll free (in USA only) 1(800) 662-8899.

The link goes to the standard reservations page with your group code preloaded. Your individual guests need to input their arrival and departure dates which need to fall with-in the group contract dates (+/- 3 days) and click "Check Availability" to go to the group's specific rate and availability page. From there they will select a room type that they prefer and input their personal details to complete the reservation (please scroll down to see all available room types). Your guests may also use their IHG Rewards number with the group rate.

Thus far the Holiday Inn has 27 people
coming to this reunion with 16
room reservations.
This looks very exciting!
---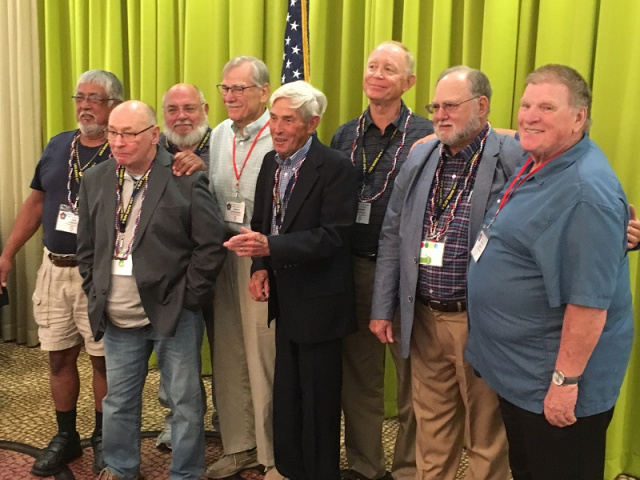 Plank Owners at the 2019 Reunion