Official Site of the USS MARS AFS1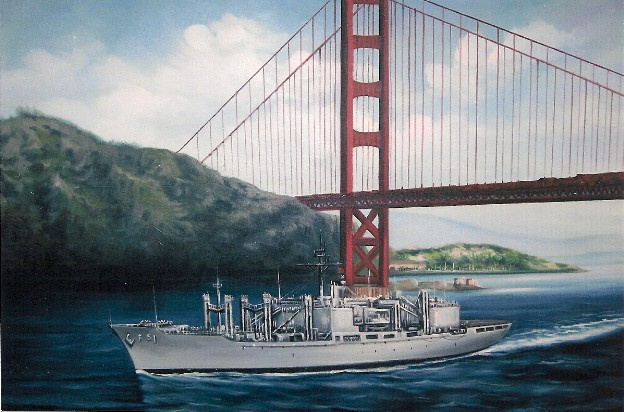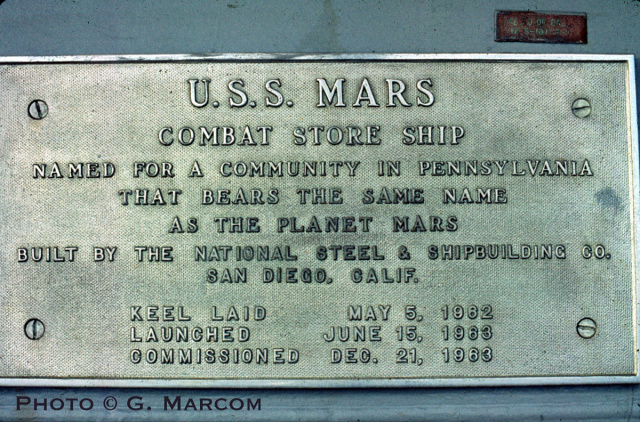 Our Ships Bell in Mars Pennsylvania.
If traveling to see our bell take Rt 228 East off I79
to Pittsburgh St and Grand Ave in Mars PA.
Aerial view of our Bell as it sits in the town square.
Check out our reunion page it has been updated
We have now located over 1513 former crew members. To keep this number growing we need your help. If you are visiting this site for the first time and you are a former crew member please go to the Welcome Page and fill out a "Found Martians" form and submit it. We enjoy Welcoming back aboard Found Martians.
We have another new page in the menu list called " Our Ship's Bell in Mars Pennsylvania" Mars Museum and Artifacts It was fun for me to develop it and I am proud of all the accomplishments our association has had over the years. Please take a look at this page and let me know of your thoughts.
Art
We have two Facebook Pages owned by:
Shawn Simar
&
Ron Meyer
Click here to join this Mars group on Facebook.
Click here to join this Mars group on Facebook.
---
R. C. Medley DEC 63 - DEC 65
G. C. Watkins DEC 65 - DEC 66
H. Riley DEC 66 - J UL 68
P. A. Anderson JUL 68 - DEC 69
T. O. Nutt DEC 69 - JAN 71
A.E. Knutson JAN 71 - AUG 72
R. C. Adams AUG 72 - AUG 74
D. R. McCrimmon AUG 74 - NOV 75
H. W. Bademan NOV 75 - OCT 77
S. Ralph Jr. OCT 77 - J UN 79
J. F. Baumgardner JUN 79 - AUG 79
C. K. Hutchinson AUG 79 - JUN 81
E. A. Brewton JUN 81 - APR 83
J. A. Moriarty APR 83 - JAN 85
I. M. Hipper JAN 85 - JUN 86
J. J. Coonan Jr. JUN 86 - FEB 88
M. B. Nordeen FEB 88 - AUG 89
W. W. Pickavance AUG 89 - FEB 91
M. A. Ostertag II FEB 91 - FEB 93
---
Download and print these cards out to hand out to fellow Veterans.
Also check out the Crew Listing Page to see who has contacted us.
If they have contacted us by submitting a "Found Martian" form, then the word contacted will appear after their name. If you wish to contact a shipmate, then click on Send Me An Email, the link is provided below:
Art Sweetland
Web-Master
GERON MARCOM has a new video on the photo album page.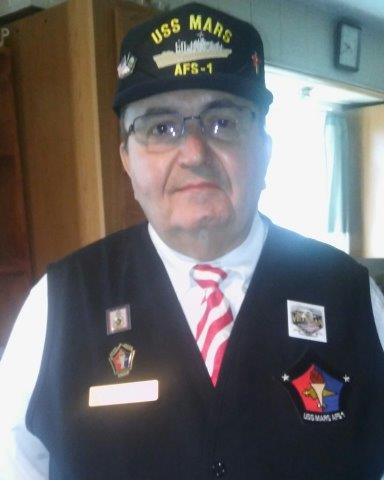 It has occurred to me that all Martians do not have the opportunity to donate to our website fund/operations. You could do so by mailing a check to me marked in the memo website fund. My address is located on the contact page on this site.
Art
Denney Lee Conley Jr.
1982 R Division DC Shop
I am continuing a good relationship with Mayor Gregg Hartung of Mars PA. He likes to include us in some of the city functions as best he can, I rode in a car in the Fourth of July Parade and what an honor that was.
Art
Please visit the Official Site of MARS Borough
Please visit the Official Site of the Mars Area History & Landmark Site.
It is great news that the Borough of Mars will be awarded a $1 million grant from the RACP funds of the state of PA. It was released on the state awards webpage yesterday. It appeared in the Butler Eagle, the basic information, associated with the grant process. The official letter with details has not been received yet. A big thanks to Senator Scott Hutchinson who championed this project for us in Harrisburg. The County Commissioners and Planning Department for their support. A special thanks to NASA who we collaborate with and all the fine people locally who have been important supporters all along the way. There is much more to work to do! This is a major break through for a non-traditional approach to revitalizing our downtown for families and their children. Pictured here is Senator Hutchinson and Mayor Hartung on the caboose at the Mars Historical Society at the end of the "Walk Through Tour" of the town on Wednesday before the grant award was announced. Photo provided by Commissioner Kim Geyer.
Updated: 17 March2023