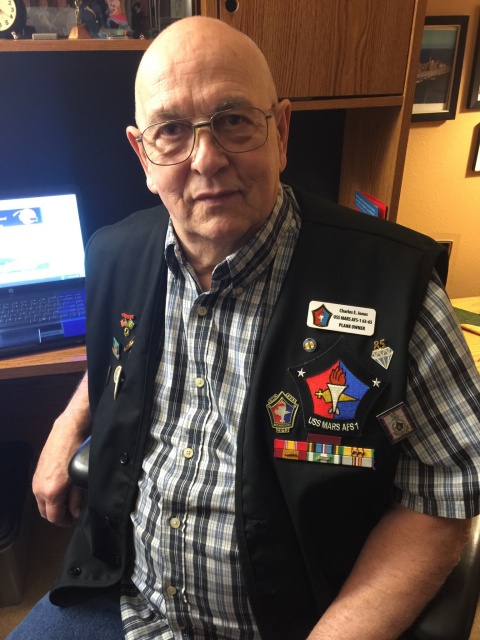 Chuck Jones Our Editor
Our Mars Newsletter
THE SUPPLYLINE
Issue 55 is published and can be downloaded and printed out here.
February 2022
Shipmates and USS Mars Family;
The SupplyLine newsletter has been sent out to those Martians that have a hard time with their email or don't have email. Over these past years our mailing list has gone down from over 250 mailings to the current 65 mailings.
When I first started doing this newsletter the printing cost for those 250+ newsletters was $150, including stamps and mailing supplies. My last mailing of 75 newsletters cost $150 including stamps and supplies.
I have changed printers three times over this period as I shopped around for the best price as well as the best quality for this project. Our present printing company informed me that they would be unable to continue printing the SupplyLine unless I increased our order to a minimum of 125 copies of at least 4 double sided pages, the cost for this amount would be a minimum of $250, as well as the USPS just increasing their cost. They explained that their cost have gone up requiring this change, by the way this is a Vietnam Veteran owned business. The SupplyLine cost have been covered by your donations but it's time for me, your Editor, to call time out. All donations that are left will be turned over to the Reunion Fund to help with future reunions.
Thank you all for putting up with me over the past few years.
Your Editor and Chief Reporter,
Chuck Jones, MM2, A-Div. '63-'65.
Just to be clear the SupplyLine newsletter, if published, will be online only.