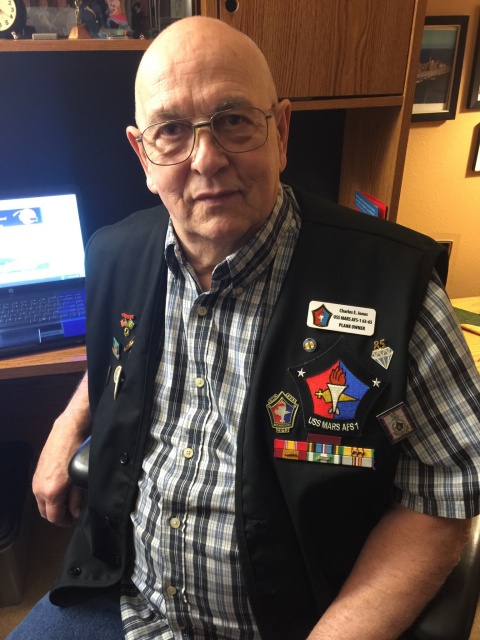 Chuck Jones Our Editor
Our Mars Newsletter
THE SUPPLYLINE
Issue 48 is published and can be downloaded and printed out here.
If you would like to receive an email reminder for the current SupplyLine please scroll to the top of this page and subscribe to receive an email reminder. Our web site will send you an email reminder but you will still have to download it.
I have established the months of February & July as publishing months. If you have an article to be published or if you have any questions please Send Me An Email.
All past/archived issues of The SupplyLine are listed below click on an issue and download it to your computer. You will need Adobe Reader to view these newsletters.
It has occurred to me that all Martians do not have the opportunity to donate to our SupplyLine fund. You could do so by mailing a check to me marked in the memo SupplyLine fund. My address is located on the contact page on this site.
Chuck Jones, Editor
Link to other publications: